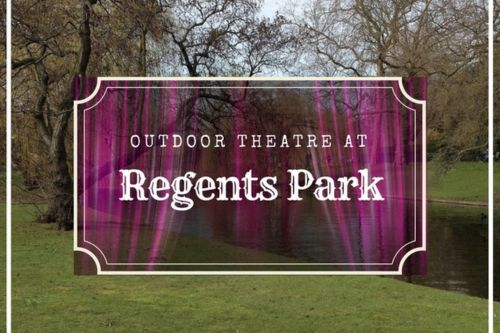 No matter what the weather, Londoners like to be outdoors during the summer. One of the most popular places to go is the Regent's Park Outdoor Theatre.  
Located in a secluded natural amphitheater, it is surrounded by tall trees. Once here, you could easily be in another world.  The layout is reminiscent of an Ancient Greek theatre, with ranks of seating rising up the enclosure and looking down on the semi-circular stage.  It is a very magical place, and very atmospheric. Not surprisingly, one of the most popular productions to be staged here is Shakespeare's Midsummer Nights Dream!  After all, the setting is perfect for such a magical place. Book your stay at Mowbray Court Hotel Kensington for an affordable accommodation due to its close proximity to Regent's Park where you can enjoy watching plays of Shakespeare.
The 2018 season focuses on a very different selection of plays.  The eighteen week season starts with a children's favorite – Peter Pan. This tale of Lost Boys and the Boy who never grew up was written by James Barrie, and all the action starts in a London house before the characters fly off to Neverland.  Other productions of these summers include The Little Shop of Horrors starring a talking Venus Fly Trap, Dinosaur World Live and The Turn of the Screw ghost story. There is, of course, a Shakespeare play to be enjoyed during the season. This year, the team are focusing on one of Shakespeare's most perennially popular romantic comedies, As You Like it. If you are looking forward & watch different other plays, you should search for accommodation Earls Court London.
Booking in advance is recommended.  The Regents Park Open Air Theatre is one of the most popular in London. Over 140,000 people attend productions here throughout the summer and most seats are filled every night.  
The Outdoor Theatre is just one of the many attractions to be found within this pretty Royal Park.  There are acres of fantastic flower beds, perfect for gentle walks within Queen Mary's rose gardens; there are landscaped grassy areas where you can sit and relax or children can play.  Regents Park is also home to London Zoo, where long entertaining days can be enjoyed meeting all kinds of wild animals including lions and tigers. It's Reptile House even featured in one of the most perennially popular films – Harry Potter and the Philosopher's Stone as this is where he was seen talking to snakes.