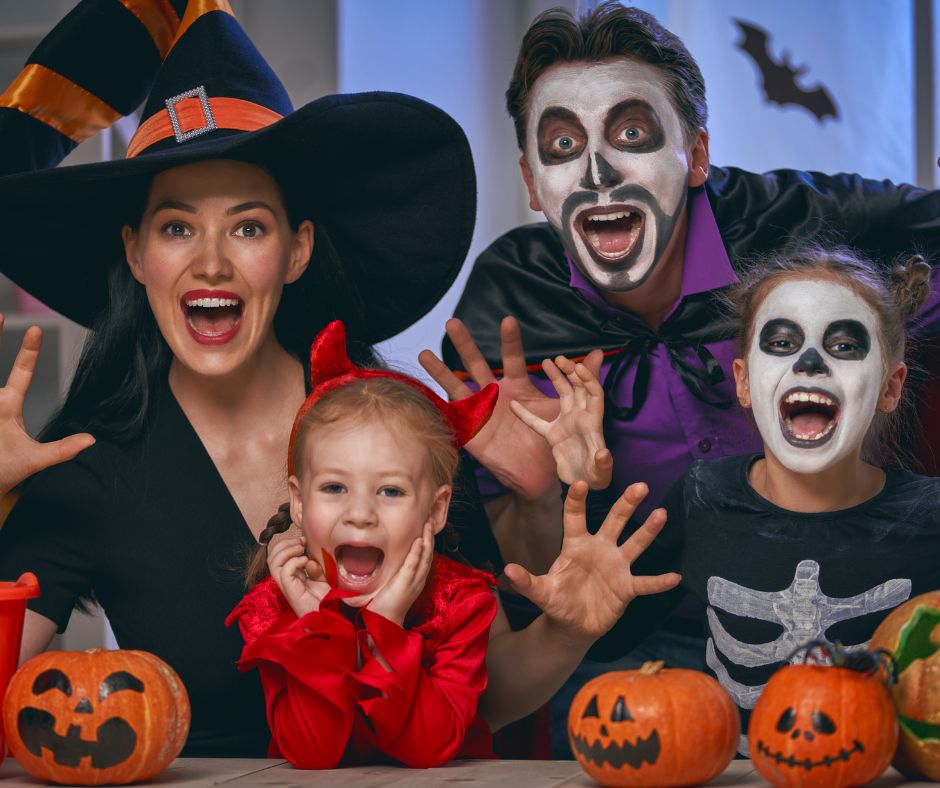 London, a city known for its rich history and vibrant culture, offers a unique and enchanting backdrop for Halloween celebrations. As Halloween 2023 approaches, let's delve into how Londoners decorate their spaces, explore the history and origins of this eerie holiday in the city, discover family-friendly activities, brave haunted attractions, and prepare for the most unforgettable Halloween parties, all while understanding why this celebration holds a special place in the hearts of Londoners.
If you're looking for a place to stay in London during Halloween, be sure to check out Mowbray Court Hotel London. This centrally located hotel offers comfortable rooms and suites, as well as a variety of amenities. 
Decorating Your London Space
The magic of Halloween starts at home, and in London, it's no different. The city's diverse population brings a global array of decorating traditions. From pumpkins carved with intricate designs to cobwebs draping over charming Victorian facades, Londoners take Halloween decorating to a whole new level. No corner of the city is left untouched, making every neighborhood a spooky spectacle.
History and Origins in London
London's Halloween celebrations have roots that stretch back centuries, drawing from Celtic traditions and the city's own historical tapestry. Discover how this ancient festival has woven itself into the fabric of London's culture, influencing everything from costumes to ghost stories. London's rich history adds an extra layer of mystery to the holiday, making it a captivating time to explore the city's haunted past.
Family-Friendly Activities in London
While London may have its fair share of spooky legends, Halloween isn't just for thrill-seekers. The city offers an array of family-friendly activities, ensuring that everyone can partake in the festive spirit. From visiting the pumpkin patches in Richmond Park to exploring the Tower of London with tales of its resident ghosts, London's diverse attractions offer something for every member of the family to enjoy.
Haunted Attractions in London
For those with an appetite for spine-tingling thrills, London boasts a variety of haunted attractions. Venture into the city's haunted houses, take a ghost tour through its historic streets, explore the eerie depths of its underground tunnels, and brace yourself for a chilling adventure. These hair-raising experiences promise heart-pounding encounters, ghostly surprises, and memories that will haunt you long after the night is over.
Halloween Parties in London
Londoners know how to celebrate, and Halloween is no exception. From the grandeur of the Royal Opera House masquerade ball to quirky costume contests in Shoreditch, the city's Halloween parties are a sight to behold. London's diverse population ensures that you'll encounter an eclectic mix of costumes and traditions, adding to the excitement of the celebration.
Halloween 2023 promises to be a season of spine-tingling enchantment in the heart of London, where the city's rich history and cultural diversity infuse the holiday with a unique charm. So, whether you're decorating your London space, unraveling the history of Halloween in the city, enjoying family-friendly activities, braving haunted attractions, or dancing the night away at Halloween parties, you're sure to find that London's Halloween celebration is a spellbinding experience like no other.
When it's time to rest your weary bones, check out accommodation in Earls Court London. It's the perfect place to unwind and catch your breath after a night of Halloween excitement. Enjoy your Halloween in London as there is no place like London to enjoy and celebrate occasions as such.
Happy Halloween!