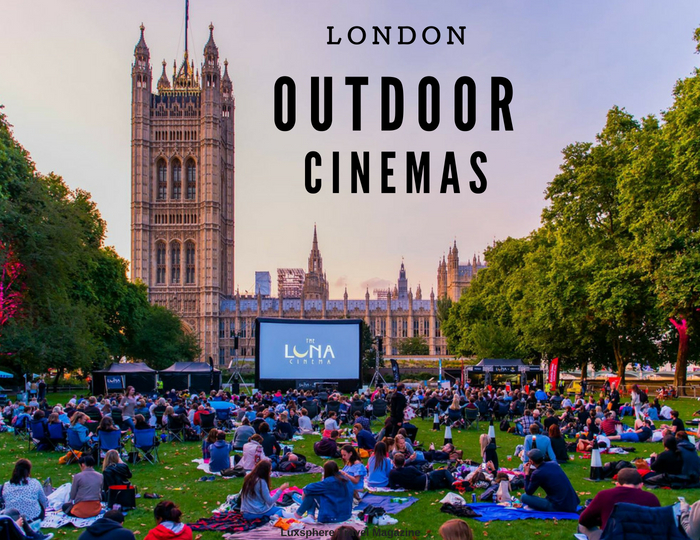 Sun-soaked summers are perfect for enjoying the outdoors – and what better way to relax on a balmy summer evening than with a film at an outdoor cinema.  London is fortunate in that it has several really good options available. We take a look at some of the best.
Somerset House Film 4 Summer Screen is definitely one of the most popular, attracting over 2,000 people each night.  The setting is gorgeous. It is a massive courtyard surrounded by a beautiful historic building just off The Strand near Charing Cross Station.  (Take a cushion, the cobbles can be uncomfortable after a while!).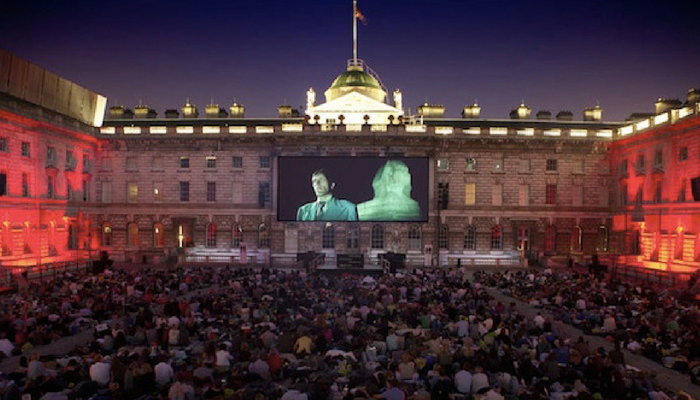 Having said that, early birds get the best positions and there is lots of entertainment before the film starts. While being a resident at Mowbray Court London, you can buy food and drink on the spot, or bring a picnic.  The choice of films varies from day to day but is set to include plans like Blue Velvet, Inception and Labyrinth as well as several red carpet premieres.  
Equally prestigious locations can be enjoyed at Luna Cinema, which operates from a range of venues across London.  Sites include Hampton Court Palace, Regents Park, Kew Gardens, Kensington Palace, Greenwich Park and Alexandra Palace. There are lots of food stalls in the vicinity selling the best of local street food.  Films on offer include Four Weddings and a Funeral, Shaun of the Dead and Dunkirk.
Head over to Fest Camden Roof Gardens where the best of British comedy, action, and satire are being screened throughout August with titles like Four Lions, Snatch, Human Traffic and Kevin & Perry Go Large.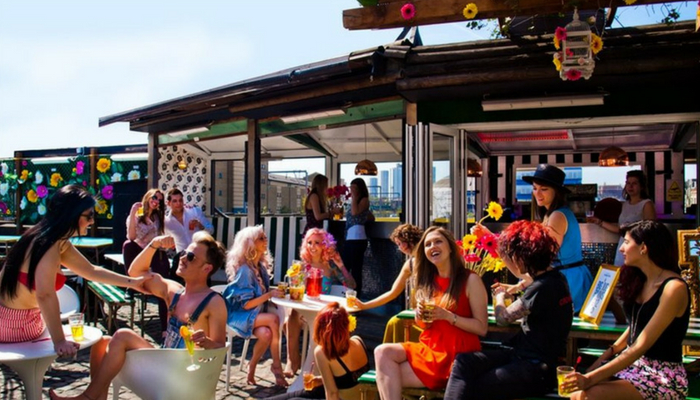 It is a very relaxing venue surrounded by lush vegetation. Drinks are brought to your seat as you watch, and you can even enjoy a delicious pizza cooked in a wood-fired oven.  Book in advance – seats are limited.
How about enjoying a river cruise while watching a film? City Cruises are operating special movie cruises from Tower Pier showing films such as Casablanca, Jaws, Ghostbusters and Top Gun. There are numerous hotels near these London attractions and this has to be ultimate in comfort, although it can be hard keeping your attention on the film as the night time views along the river are stunning.
Just across the river from Tower Pier, London Bridge City is running its annual Summer by the River season. Films like The Greatest Showman, Into the Woods, Guardians of the Galaxy are being shown on a big screen at The Scoop outdoor auditorium.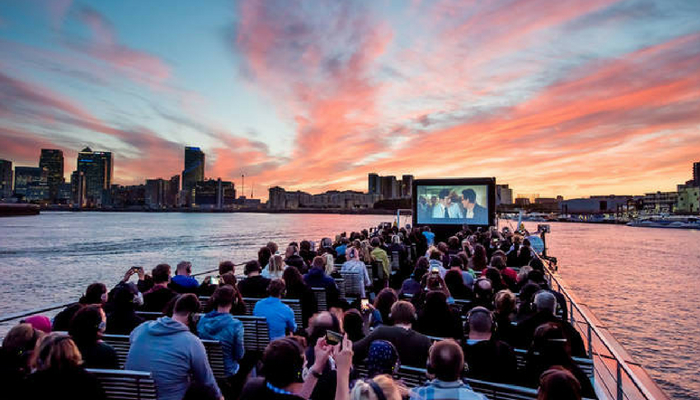 You can also search out for affordable accommodation in Kensington London &  nearby is a fiesta of food, as well as lots of summery drinks.
Slightly further afield in south London, the Lost Format Cinema is reappearing on top of a Croydon Car Park offering a massive variety of films plus a DJ with music to enjoy all night long.  If you prefer multicultural films, it is worth trying Block Party Cinemas at Pop Brixton. Comfy chairs are promised along with free popcorn!