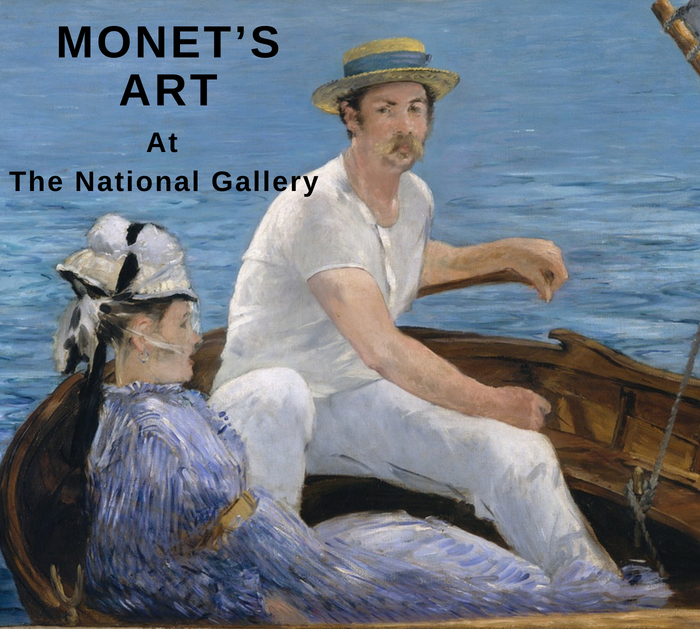 Who can resist the beauty of Monet? His lyrical paintings, especially the stunning Waterlily series are a delight to the eyes.  He was one of the greatest of all Impressionist painters, recognized and admired for his skill during his own lifetime.  When you think of Monet, it is those of those beautiful scenes of flowers from his garden at Giverny that immediately come to mind.  In setting up this latest exhibition of his work, the National Gallery has taken a different approach. Instead of focusing on flowers and scenery, the emphasis is on buildings and the way he approached architectural settings such as cityscapes.
The exhibition contains a rare opportunity to see examples of Monet's art drawn from art galleries all over the world. There are over 75 paintings on display, dealing with all kinds of buildings from mills to churches, cathedrals to palaces.  Book your stay at Mowbray Court Hotel London so that you can see numerous drawings of Monet while you visit the National Gallery.
Many of the paintings reflect his stay in London. He came to London at the turn of the twentieth century and stayed in the Savoy Hotel. From his room, he could see views across the river and of the Houses of Parliament.  Initially, it did not impress him. He wrote 'London would be quite ugly if it were not for the fog.'
But as soon as he started painting, he was inspired by the luminous quality of the fog, the architectural nature of the immense bridges and buildings that surrounded him.
The exhibition covers three distinct stages of his work covering his entire career. The earliest work on display dates from 1863 and shows a sixteenth-century house in Honfleur. The first part of the exhibition deals with The Village and the Picturesque, focusing mainly on scenes within France which he encountered during his travels.  This includes views of Rouen Cathedral and various Norman churches.  The second section concentrates on The City and the Modern, while the third section deals with The Monument and the Mysterious both of which include works created on his travels around London and Italy especially Venice.  One of the loveliest of these paintings is of the Doges Palace, with its myriad reflections in the water. If you are interested visiting various other art museums, you should check out for accommodation Earls Court London.
Monet & Architecture is at the National Gallery until July 29.  Tickets need to be pre-booked as this is proving to be a very popular exhibition.