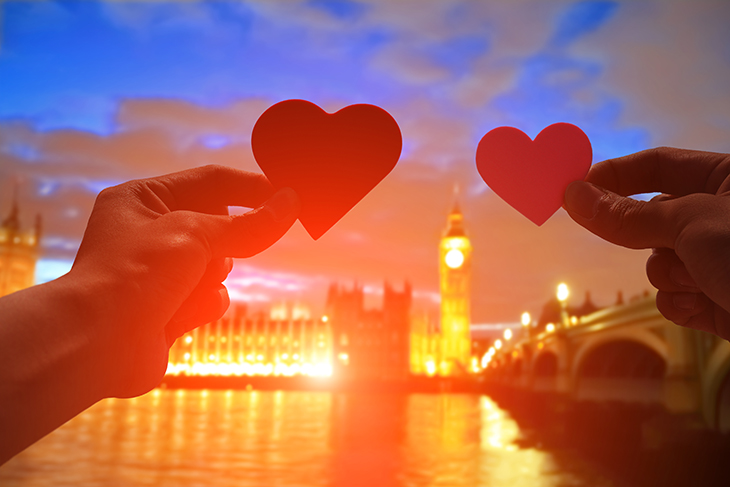 If you are in London this valentine, there're great many ways to celebrate - other than the usual roses and box of chocolates. The magnificent city of London offers mind opening experiences and deep soulful sounds of life whether you plan to celebrate with romance or not.
Here are 5 alternative things to do in London on Valentine's day.
Gaze into the Colours of Bonnard
For the lovers of art, a gorgeous idea for a dreamy date, take a trip into the colour filled, soul reviving and enlightening world of the French painter Pierre Bonnard. View some of his stunning pieces in the exceptional 'The C C Land Exhibition Pierre Bonnard The Colour of Memory' on at the Tate Modern.
To top it off, you could head up to the 6th floor for a breath-taking view from Tate Modern and enjoy a romantic dinner with the London Skyline all around you.
What: The C C Land Exhibition Pierre Bonnard The Colour of Memory
Where: Tate Modern, Bankside
Price: GBP 18.00
Marvel at Dior
For love of fashion, design, beauty and desire visit the Christian Dior - 'Designer of Dreams' exhibition in The Victoria and Albert Museum. A beautiful display of 'the century's most influential couturier', explore the history of and impact of Dior on fashion all the way back from 1947 until present day. The historical fashion house of design exhibition will bring sparkle to anyone's eyes and be fabulous to share with whoever you are paired up with on the day of love.
What: Christian Dior - 'Designer of Dreams' Exhibition
Location: V&A, Cromwell Road
Price: GBP 20-24
Get Mediterranean in Cous Cous Darna Restaurant
A sensual dinner choice, Darna is said by many to have the best Moroccan food in London. Warm the heart with a plate of flavorsome fluffy couscous in Moroccan ambiance. The cultural cuisine and setting will enthuse hypnotic energy and an evening to remember.
What: Couscous Darna Restaurant
Location: 306 Earls Court Road, South Kensington
Cuisine: Local, African, Moroccan, Middle Eastern, Mediterranean
Join the Embargo Event 'Gatsby' Style
If you are in the mood for an evening of dancing, booze drinking, live jazz music, and immersive performances, Embargo event is a 'Gatsby' themed night of 1920's decadence. Transport back to the fun of the roaring twenties during prohibition, where you and your companion will be welcomed with a drink to start with, followed by a 3-course dinner and a half-bottle of prosecco.
What: Valentines Show and Dinner Embargo event
Location: Ivory Vaults, Ivory House St Katherine Docks
Price: GBP 65
Forget your Surroundings with the Soul of a Cappella
The U. K's leading female a cappella quintet will perform powerful and soulful songs of the High Priestess of Soul, Nina Simone, in the award winning live venue The Jazz Café this Valentines. Whether you choose to sit and dine or stand and just soak up the beauty of their voices in an exquisite performance, this is something that will definitely take the spot light off your companion and fire up the rhythms of your soul – which makes it on the list of alternative things to do on Valentines.
What: Black Voices Quintet Present: The Soul of Nina Simone
Where: The Jazz Café, 5 Parkway London, Camden
Price: Standing GBP 15, Restaurant GBP 25
We understand that it's not always easy to narrow down the best things to do on your visit to London. That's what we are here for. we at the Mowbray Court Hotel, Earls Court, take our time to give you the top places to go whatever the occasion, to share remarkable activities we come across and tailor to our guest's information inquiries. Find more of what you are looking for on our blog.
We wish you a gorgeous Valentines day however you decide to celebrate.