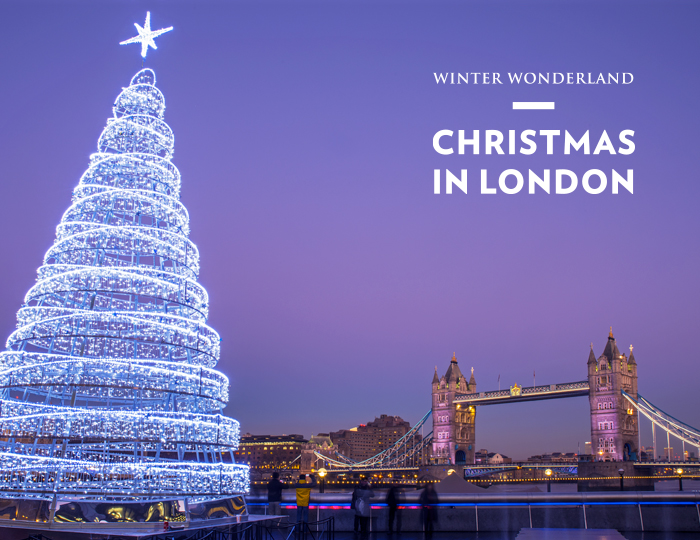 Winter wonderland is here again! Start your Christmas season with  a trip to Hyde Park, starting November 22nd until January 6th where this royal garden is turned into a month long festive land of many activities.
December in London is a spectacle to see for all visitors! Not only is it known for its magical Christmas lights and Christmas markets, London gives happiness to all ages with the massive Winter Wonderland fair that offers abundant activities.
There is everything for absolutely everyone. You and your family can delight in all sorts of games, fairground, 9 rollacoster rides, a two circuses – 'Zippos Christmas Circus' and 'Cirque Berserk' and observation wheel. Find all your Christmas gifts as you walk through the Christmas market where you'll come across interesting trinkets and handmade items.
Of course there are a numerous food stalls and pubs offering mulled wine, tasty meals, and all sorts of beers. Enter the rustic wooden cozy chalets of the German Bavarian Village, where an authentic Oktoberfest experience with outdoor seating, bars, cafes, and restaurants which make for a wonderful place to socialize, and even enjoy corporate team bonding events.
An even bigger ice rink than last year's is set to warm your body temperature, skill and giggle level. Take it one step further and participate in the ice sculpture workshops. This year also holds the Backyard Cinemas presents The Snowman Experience, a once in a lifetime chance to immerse yourself into the timeless Christmas animation.
Experience a trip to its Winter Wonderland Comedy show or enjoy the 'Peter Pan on Ice' ice skating stunning performance. When you pick your hotel in Kensington, London, for your holiday, stay close to the best Christmas attraction. We are available to help you get you to Winter Wonderland by directing you to the nearest Tube Stations - Earl's Court tube station, as well as aid in booking all your tickets.
Located in Kensington, get to visit attractions such as the Natural History Museum, the Science Museum, and the Royal Albert Hall, as you make your way to Knightsbridge for some shopping in the famous Harrods shopping center, before starting your journey into Winter Wonderland.
This winter, let us give you a real London Christmas. Book your stay with us, Mowbray Court Hotel, and we will guide you to the Christmas spirit of Winter Wonderland for you and your loved ones.