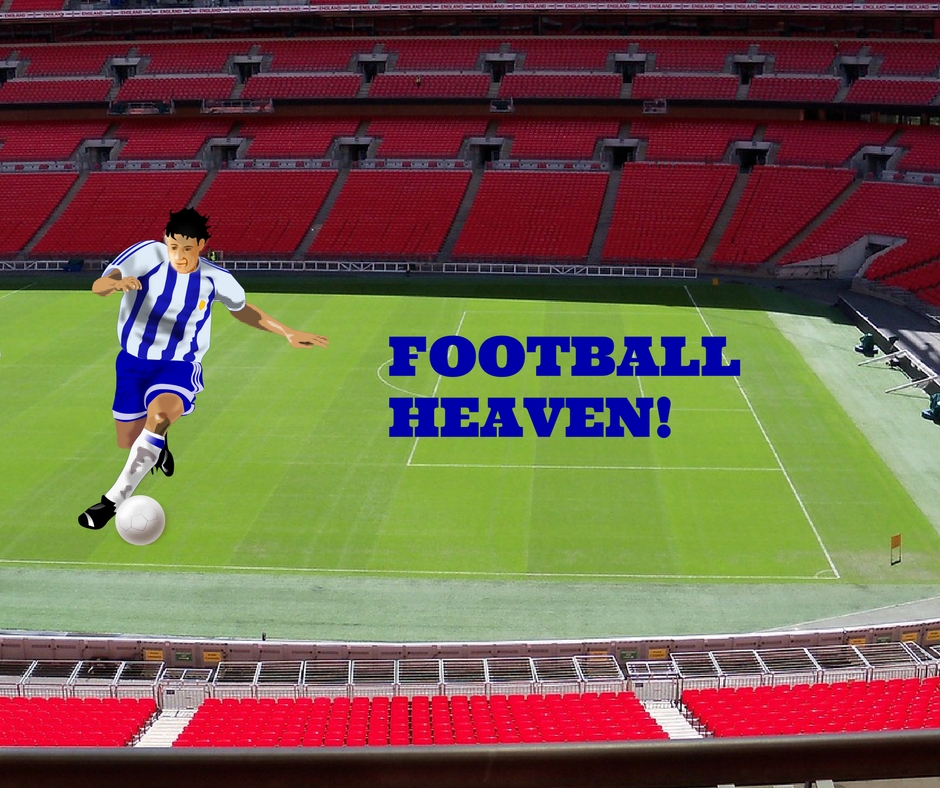 Football is one of the most popular games worldwide, and London is very much a centre of the game.  This is where you can explore the legendary Wembley Stadium, home of the FA Cup, as well as top clubs like Arsenal and Tottenham Hotspur.
Games played at these clubs are frequently broadcast worldwide, attracting millions of viewers.  It is not surprising that when in London, many visitors are keen to see these grounds for themselves.  Tickets for home matches may be available, but you need to check dates and availability on line; likewise booking for tours of the various stadiums.
Going behind the scenes at football stadiums offers an extremely memorable opportunity and some brilliant photos.  At Wembley, you can not only go pitchside beside the hallowed turf, but handle a replica of the FA Cup.  You can stand in the England changing room, go through the players tunnel and go into the managers box. 
Two of the key London clubs are both situated in North London and accessible by tube from Hotels near Earls Court.  Arsenal's stadium is the third largest in the country, and is claimed to be the most technologically advanced in the world.  You can take a Legends tour led by a former Arsenal player, who can give you lots of insights into what it was like to play at the stadium. Alternatively, you can opt for a self guided audio tour which contains anecdotes from players like Jack Wilshere and Robin Van Persie.  Whichever tour you choose while residing at Mowbray Court Hotel, you are guaranteed a wonderful experience and opportunities to see key places like the dugouts, the director's box and the press lounge. 
Two miles away at White Hart Lane, Tottenham Hotspur welcome visitors to their stadium. Knowledgeable guides take you behind the scenes and provide lots of fascinating trivia and insights into the operation of the stadium, and what it is like to play at this legendary site.
Moving southwards to Chelsea, you can explore Chelsea Football Club's fantastic site at Stamford Bridge.  This has been home to the club for over a hundred years, and its museum shows how the club has grown from a local side to a football powerhouse known around the world.  It's museum is the largest football museum in London and is well worth seeing. There are lots of hands on activities and videos of famous games to watch.  The museum can be visited on its own, or as part of an hour long tour of the stadium.
Also in South West London is another fantastic stadium tour, that of Fulham Football Club at Craven Cottage.  The lour lasts over an hour, and takes you into some of the most memorable areas of the club such as the home team changing room, TV studio and the players tunnel.