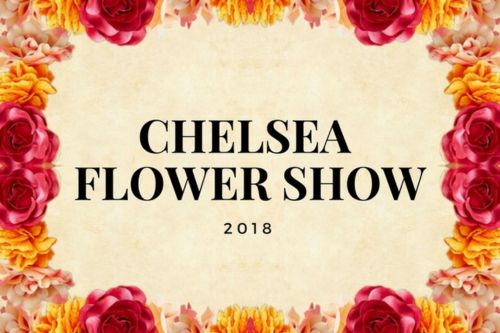 For eleven months of the year, the Royal Hospital Chelsea is a quiet, relaxing place surrounded by acres of parkland and home to the red-coated Chelsea Pensioners.  Come May, a massive transformation takes place turning it into a hive of activity and the setting for the most spectacular flower show of all – the RHS Chelsea Flower Show.
This event has been held here for over one hundred years and it has become a focal point in the London Social calendar.  The preview day is attended only by specially invited guests, which include HM The Queen and members of the Royal Family.  During this preview, the RHS judges award medals and commendations to many of the garden designers and nurseries present. These medals are highly sought after, making the pinnacle of a gardening career. The event will start on 22 May 2018 and will continue until 26 May 2018.
So what can you do at Chelsea? You can explore beautifully created instant gardens that look as if they have always been there; discover the latest garden trends, talk to designers and other garden professionals. You can buy stunning plants, tools, and accessories to take home. You can find out about sustainability, new techniques or how to create bold, innovative garden styles. You can relax with a picnic in the parkland, or enjoy a fine dining experience complete with a three-course meal.
If you want to become a part of this show and want to have convenient stay in London, then you can search for Mowbray Hotel Court London which will provide you affordable accommodation and will make your stay memorable.
Demand for tickets is extremely high and always have to be pre-booked.  New this year is an opportunity to explore parts of the Chelsea Flower Show in the evening at Chelsea Late. With space on site limited during the day, this is a way of extending the opening hours and allowing even more people to enjoy the beauties of Chelsea.  To make Chelsea Late even more fun, the organizers have arranged for a variety of entertainers and musicians to wander around the grounds, entertaining visitors. An artisan food market will be open, so you can relax with a nice meal while enjoying the event.
Millions of people from different parts of the globe come to London to become a part of this flower show.You can also search for Mowbray Court Hotel Offers & Deals to get best deals and offers for your stay.
Whatever your style of gardening be it contemporary, minimalist, heritage, water gardening, alpines or trees; Chelsea is guaranteed to have something new and different to attract your attention. It is an experience not to be missed!