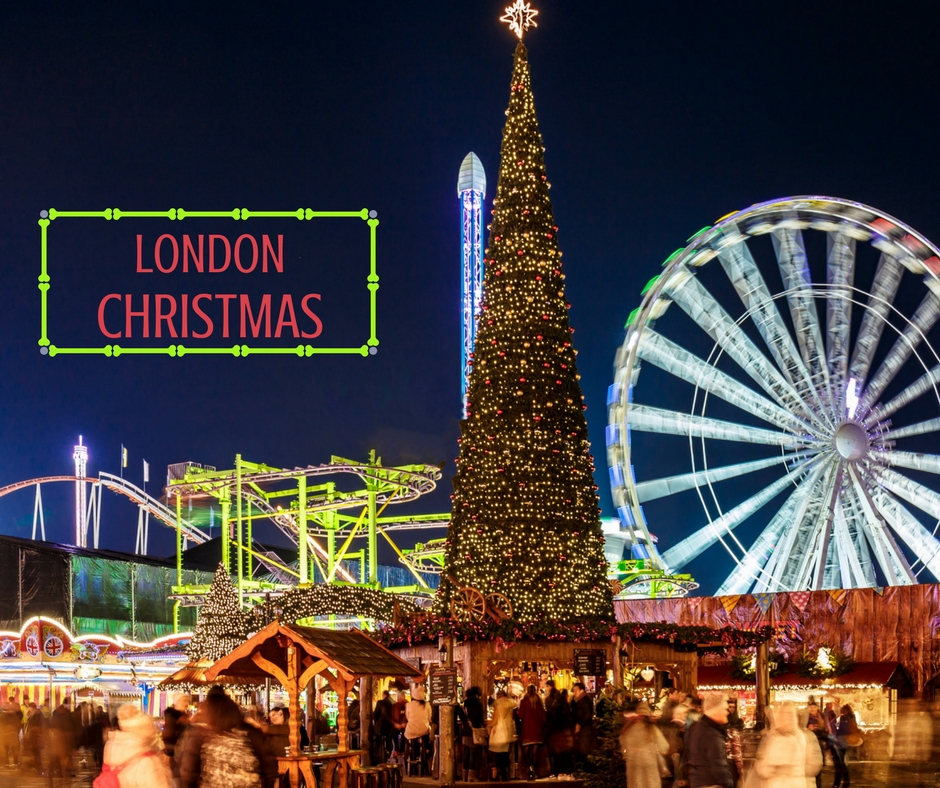 Spending Christmas in London?  Then you can look forward to a lot of festive fun and entertainment. 
All the main shopping areas such as Regent Street, Oxford Street, Kensington, The Strand, Covent Garden are always beautifully decorated with festive lights.  A massive Christmas tree adorned with long strings of twinkling lights is placed in Trafalgar Square. This tree is a gift from Norway. It is sent every year as in recognition of the help and support given to Norway during the Second World War.  Alternatively you can go for accommodation Earls Court London and have a great time exploring more.
Head for South Bank, Hyde Park, Leicester Square, Portobello Road or Greenwich for some really wonderful Christmas markets.  Each market contains numerous chalets selling beautiful decorations, gifts, food and drink.  Entertainment is often provided too in the form of bands, music and street performers.  At Hyde Park for example there is also a fairground and a Giant Observation Wheel revolving 200 feet into the air providing stunning views across London. 
Ice skating is another fun activity over the Christmas period.  Numerous outdoor rinks are set up throughout London.  Some of the most spectacular are sited outside the Natural History Museum, in the courtyard of Somerset House and in the moat of the Tower of London.  Hyde Park's Christmas market includes access to the largest outdoor ice rink in the UK which is situated around the Victorian bandstand.  Public sessions are held at all the rinks often late into the night, and skates can be hired. If you are near to hotels in London Earls Court, you should visit the Victorian bandstand  Some of the ice rinks also incorporate special sessions by professional skaters where you can watch performances.  At Hyde Park for example, there are regular shows of Cinderella on Ice performed by championship skaters.
More entertainment can be enjoyed in the West End theatres where special festive productions of favourite ballets like The Nutcracker and Sleeping Beauty are staged. The Nutcracker is very much a feature of a British Christmas, with its tale of a Christmas party, a fight between the Nutcracker and the evil Mouse King followed by a journey to the Kingdom of Sweets.  Also essential to any British Christmas are performances of A Christmas Carol, Dickens ever-popular story showing how Scrooge learned the real meaning of Christmas from the ghosts of Christmas Past, Present and Future.
Christmas in England would not be Christmas without the pantomine.  These are comic versions of traditional fairy stories. This year Dick Whittington is being staged at the London Palladium. Dick Whittington is very much a London story about a boy and his cat who come to London to make their fortune, initially deterred and start to go home before being told by the bells to 'turn again', and after various adventures marries the girl he loves and becomes the Lord Mayor of London. Expect calls from the audience of 'he's behind you' whenever the bad guy comes on stage, and a pantomine dame wearing the most extravagant, over the top, dresses. Oh – and the dame is usually a man dressed as a woman. In addition choosing accommodation in Kensington London will multiply your enjoyment.
As the festive season comes to an end, head to Trafalgar Square for New Year Celebrations which includes fireworks displays along the Thames.