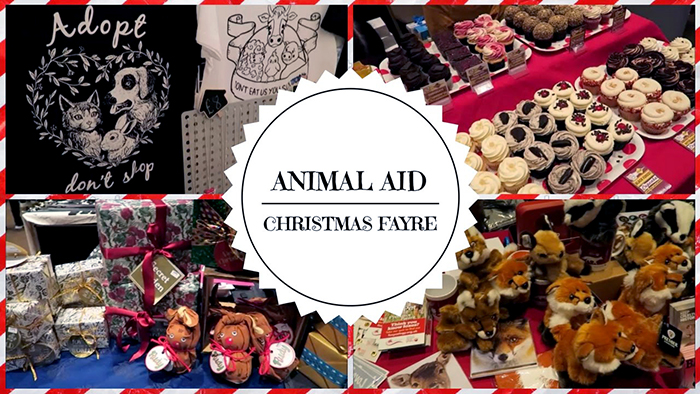 Welcome Christmas! The time for giving, caring, warmth and joy  extends to the animals too. Sunday Dec 9th sees the popular Animal Aid's London Christmas fair in the Kensington, London, celebrating with over a 100 stalls of animal cruelty-free items for you to enjoy along with the support of ethical companies and campaign groups.
For all vegan and animal lovers and even those who like a little variety, join the good cause with one of the UK's largest animal rights group and celebrate a lovely day in an animal cruelty-free event. Throughout the day from 10:30-4:30PM in the Kensington Town Hall, yummy vegan cakes and beers, dairy-free cheeses, chocolate and savory pies will be on offer for your liking. There will also be a wonderful variety of animal-friendly footwear, clothing, jewelry, artwork, and skincare products. A great place to start your Christmas shopping!
Children's workshop will also entertain the little ones as they dive deeper into the values of animal rights.
Just a brief 15-20min walk from Mowbray court hotel, Kensington, London, we point you in all the right directions, because even Santa loved his reindeer - the naughty ones too J
Let's do what we can in the ways we can to help give a warm and merry Christmas to big and small furry animals.
Admission GDP 3, children under 11 yrs are admitted for free.